CURRENT_LOCATION not translated yet : location >>
POSSIBLE_LOCATION not translated yet : GENERAL

(11)

Africa

(14)

America

(141)

Asia ; middle East

(80)

Australia ; Oceania

(7)

Eastern Europe ; Russia

(351)

Western Europe

(800)

World

(23)
CURRENT_CONTENT not translated yet : information >>
POSSIBLE_CONTENT not translated yet : accommodation

(1253)

cityinfo

(131)

transportation

(81)
PAGES not translated yet : 0 10 20 30 40 50 60 70 80 90 100 110 120 130 140 150 160 170 180 190 200 210 220 230 240 250 260 270 280 290 300 310 320 330 340 350 360 370 380 390 400 410 420 430 440 450 460 470 480 490 500 510 520 530 540 550 560 570 580 590 600 610 620 630 640 650 660 670 680 690 700 710 720 730 740 750 760 770 780 790 800 810 820 830 840 850 (860) 870 880 890 900 910 920 930 940 950 960 970 980 990 1000 1010 1020 1030 1040 1050 1060 1070 1080 1090 1100 1110 1120 1130 1140 1150 1160 1170 1180 1190 1200 1210 1220 1230 1240 1250 1260 1270 1280 1290 1300 1310 1320 1330 1340 1350 1360 1370 1380 1390 1400 1410 1420
RESULTS not translated yet :
Hotel Rugenpark B&B Interlaken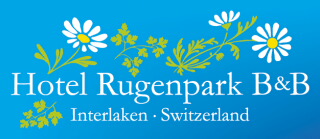 Friendly and cozy non-smoking budget B&B in Interlaken, Switzerland. Clean and comfortable rooms with mountain views, hearty Swiss Breakfast buffet, convenient location, outstanding personal service, guest kitchen, and low budget rates. Lonely Planet Switzerland 2007 "Author's Pick" for Interlaken and Tripadvisor and Hostelworld voted #1 accommodation in Interlaken.
Hot Chili Peppers, The

P.O. Box 72
3823 Wengen
Switzerland
Auberge De Jeunesse Montreux

Simons-herberge

Alpbachstr.17
3860 Meiringen
Switzerland
Auberge De Jeunesse Geneva

Rue Rothchild 28-30
1202 Geneve
Switzerland
Vietnam budgeted tours
Vietnam Budgeted Tours Website provides what budget travellers want such as Vietnam Budget Tours, discount tours, Sapa trek, halong cruises with unbelieveable low rates, and discount hotels in Vietnam, cheap hotels, backpacker's tours, low rate, best rate tours and hotels
http://www.vietnambudgetedtours.com
Perminalen Hostel

Scanbelt Experience
Scanbalt Experience offer tours for independent travellers and backpackers in Scandinavia and the Baltic region. Travelling with us means flexibility and brings the opportunity to experience the very best at a low cost
http://www.scanbaltexperience.com
Hospederia Palacio Marques de las Torres

C/ Fermin Molpeceres 2 acc.
41410 Sevilla-Cormona
Spain

Our hostel is located in Carmona, an historical and monumental city. The >many diverse cultures have left their mark on Carmona, impregnating it with >a richness of architecture and heritage through the centuries. The hostel >is >located on less then 20 minutes from Seville City Centre, the High Speed >Train (AVE) and the International Airport
Hostal Dulcinea

c/ Cervantes , 192?
28014 Madrid
Spain