CURRENT_LOCATION not translated yet : location >>
POSSIBLE_LOCATION not translated yet : GENERAL

(11)

Africa

(14)

America

(141)

Asia ; middle East

(80)

Australia ; Oceania

(7)

Eastern Europe ; Russia

(351)

Western Europe

(800)

World

(23)
CURRENT_CONTENT not translated yet : information >>
POSSIBLE_CONTENT not translated yet : accommodation

(1253)

cityinfo

(131)

transportation

(81)
PAGES not translated yet : 0 10 20 30 40 50 60 70 80 90 100 110 120 130 140 150 160 170 180 190 200 210 220 230 240 250 260 270 280 290 300 310 320 330 340 350 360 370 380 390 400 410 420 430 440 450 460 470 480 490 500 510 520 530 540 550 560 570 580 590 600 610 620 630 640 650 660 670 680 690 700 710 720 730 740 750 760 770 780 790 800 810 820 830 (840) 850 860 870 880 890 900 910 920 930 940 950 960 970 980 990 1000 1010 1020 1030 1040 1050 1060 1070 1080 1090 1100 1110 1120 1130 1140 1150 1160 1170 1180 1190 1200 1210 1220 1230 1240 1250 1260 1270 1280 1290 1300 1310 1320 1330 1340 1350 1360 1370 1380 1390 1400 1410 1420
RESULTS not translated yet :
Free Hostel Krakow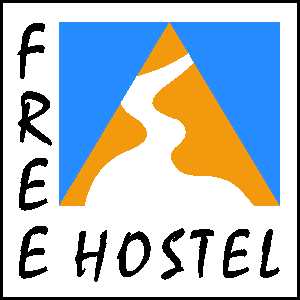 Welcome to the FREE Hostel, place that combines most important things for tourists coming to Krakow: excellent location in the centre of the city between two most popular city places - Old Square Market and Jewish Quarter Kazimierz, cheap accommodation in comfortable rooms (most of them with bathrooms) and professional service. Be yourself, be FREE, enjoy Cracow!
Alberg Pere Tarrés

c/Numància 149-151
18029 Barcelona
Spain

The hostel is a completely new building located in a safe shopping district in Barcelona very close to the FC Barcelona Stadium. It is very convenient to transport facilities (2 metro lines, 14 regular bus lines, a tramway and two night bus routes). Open 24 hours a day. We have 240 beds. All rooms have their own bathrooms. Bed linens and breakfast are included in the price. Lunch and dinner are optional. If you would like a picnic lunch, just ask for it!
Athen style

Agias Theklas, 10
- Athens
Greece

Located beneath the Acropolis, in the middle of the action, all sightseeing at walking distance and Psirri nightlife around the corner!
LE JAZZ ST. DENIS

329 rue Ontario Est. Montréal
H2X1H7 Quebec
Canada
Railway Hostel

Södra Bangårdsgatan/Centralplan
61109 Nyköping
Sweden

simple accommodation,ideal location
China delight tours
Chinadelightours ist ein Reiseveranstalter mit Firmasitz in China, der sich darauf spezialisiert hat, unseren deutschsprachigen Kunden preisgünstige China Reisen, China Flüge und China Hotels an anzubieten.
http://www.chinadelightours.com
ECELA Language School
Our goal is to provide you with a learning experience of a life time. Our goal is to provide you with a learning experience of a life time. Our Spanish Program, accommodations, activities, excursions and ongoing support are always taken care of by the dedicated and friendly staff at ECELA. There are hundreds of Spanish language schools around the globe...... So why are so many people of all ages and from all corners of the world choosing and recommending to learn Spanish at ECELA to their friends?
http://www.ecela.com
Lake Lodge Iseltwald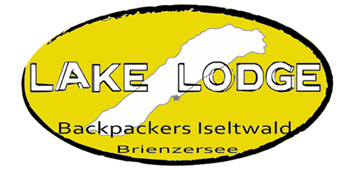 we are a nice small Backpacker Hostel in Iseltwald on Lake Brienzersee near Interlaken (5 min) .... stay overnight for CHF 15.- double room CHF 35.- 4-bed room CHF 30.- Lake Suite CHF 60.- - beachside - internet - laundry facilities - garden with bbq - continental breakfast CHF 7.- - restaurant - musicbar seamonkey
Basel Backpack

Dornacherstr.192
4053 Basel
Switzerland
Mountain Hostel

Grund
3818 Grindelwald
Switzerland