CURRENT_LOCATION not translated yet : location >>
POSSIBLE_LOCATION not translated yet : GENERAL

(11)

Africa

(14)

America

(141)

Asia ; middle East

(80)

Australia ; Oceania

(7)

Eastern Europe ; Russia

(351)

Western Europe

(800)

World

(23)
CURRENT_CONTENT not translated yet : information >>
POSSIBLE_CONTENT not translated yet : accommodation

(1253)

cityinfo

(131)

transportation

(81)
PAGES not translated yet : 0 10 20 30 40 50 60 70 80 90 100 110 120 130 140 150 160 170 180 190 200 210 220 230 240 250 260 270 280 290 300 310 320 330 340 350 360 370 380 390 400 410 420 430 440 450 460 470 480 490 500 510 520 530 540 550 560 570 580 590 600 610 620 630 640 650 660 670 680 690 700 710 720 730 740 750 760 770 780 790 800 810 820 830 840 850 860 870 880 890 900 910 920 930 940 950 960 970 980 990 1000 1010 1020 1030 1040 1050 1060 1070 1080 1090 1100 1110 1120 1130 1140 1150 1160 1170 1180 1190 1200 1210 1220 1230 1240 1250 1260 1270 1280 1290 1300 1310 1320 1330 1340 1350 (1360) 1370 1380 1390 1400 1410 1420
RESULTS not translated yet :
TravelUnravel
TravelUnravel is your one stop UK travel portal for airport parking, travel insurance, car hire, airport hotels and airport lounges. Get a cheap, competitive and instant online quote or browse our extensive travel resources and information pages.
http://www.travelunravel.co.uk
Backpackers Hostel - Krakow -Poland
Jagiellonian University Summer Hotel is located close to Krakow city centre. Perfect place for students, backpackers and traveling families. Budget accommodation in single, double, triple and quarduple rooms. Travel information. Booking on-line available.
http://www.bursa.krakow.pl
Adventure Fairytales
Once upon a time some travellers chanced upon a castle whose time had long since passed. The visitors awoke the spirit of the castle with their imaginations and they each learned something new that day.
http://www.adventurefairytales.com
Car Rental Services in Turkey
Rent A Car Service in Istanbul, Dalaman, Bodrum, Antalya, Izmir, Cappadocia, Adana, Ankara and all over turkey
http://www.carrentalturkey.info
The Istanbul Hotels
Offers all kind of hotels in Istanbul, Rent A Car Services in Istanbul,Dalaman, Bodrum, Antalya, Cappadocia, Kayseri, Izmir, Marmaris, Fethiye,Adana, Gaziantep and in all over Turkey, Tours in Istanbul.
http://www.theistanbulhotels.com
All Class Hotels
Guide to Istanbul and Athens Hotels with in the city,provides ratings, virtual tours and online reservations. Find out about the local area and arrage travel plans
http://www.allclasshotels.com
Logement bon marché
Cuisine à disposition
Accès internet
Ambiance de Routards!
Pour une demande détaillée ou une réservation de groupe, envoyez-nous un e-mail (info@helterskelterhostel.com)
Vous pouvez également nous appeler à Berlin :
0049 (0) 30 280 44 99 7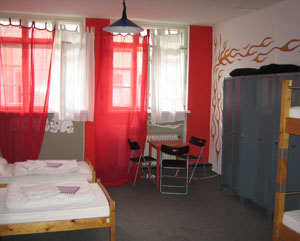 flames and rock


Helter Skelter Hostel
Kalkscheunenstr 4-5
10117 Berlin

Weißbach & Schwarz
GmbH & Co KG
Johannisstr 2
10117 Berlin
Deutschland

Mitglied des



AGB
Terms & Conditions
Impressum