CURRENT_LOCATION not translated yet : location >>
POSSIBLE_LOCATION not translated yet : GENERAL

(11)

Africa

(14)

America

(141)

Asia ; middle East

(80)

Australia ; Oceania

(7)

Eastern Europe ; Russia

(351)

Western Europe

(800)

World

(23)
CURRENT_CONTENT not translated yet : information >>
POSSIBLE_CONTENT not translated yet : accommodation

(1253)

cityinfo

(131)

transportation

(81)
PAGES not translated yet : 0 10 20 30 40 50 60 70 80 90 100 110 120 130 140 150 160 170 180 190 200 210 220 230 240 250 260 270 280 290 300 310 320 330 340 350 360 370 380 390 400 410 420 430 440 450 460 470 480 490 500 510 520 530 540 550 560 570 580 590 600 610 620 630 640 650 660 670 680 690 700 710 720 730 740 750 760 770 780 790 800 810 820 830 840 850 860 870 880 890 900 910 920 930 940 950 960 970 980 990 1000 1010 1020 1030 1040 1050 1060 1070 1080 1090 1100 1110 1120 1130 1140 1150 1160 1170 1180 1190 1200 1210 1220 (1230) 1240 1250 1260 1270 1280 1290 1300 1310 1320 1330 1340 1350 1360 1370 1380 1390 1400 1410 1420
RESULTS not translated yet :
Desmond House B&B Kinsale

42 Cork Street
Kinsale, Co. Cork
Ireland

Desmond House is a luxurious B&B guesthouse located in the centre of Kinsale, Co. Cork in Ireland.
The Stranger Hostel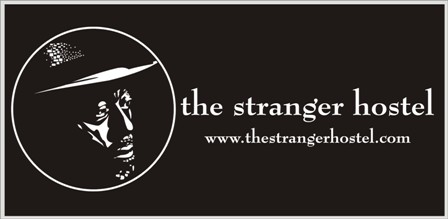 Top 10 Hippest hostels by LonelyPlanet, Bluelist 2006 Located in the middle of the old city, we're a five minute walk from Europe's largest medieval town square and one block away from Karmelicka street, a busy shopping and pedestrian thoroughfare. We're the only hostel with an entertainment and media den that's built a reputation as a social hub and made us famous. We call it the Ju Ju Lounge. With broadband internet terminals, Wi-Fi, spankin' fast computers, DVD movies and X-Box games projected onto our 3-meter screen. We help organize transport and sightseeing tours for groups (including Auschwitz, Salt Mine). "We offer nothing but the best"
hostelxberger Das Hostel in Berlin

Schlesischestr.22
10997 Berlin
Germany

Unser Hostel wurde Anfang 2006 im Backpackerstyle ausgebaut. Auch Monteure oder Reisegruppen können sich hier durchaus wohlfühlen. Die Sanitäranlagen liegen im Haus zentral und sind nach Geschlechtern getrennt. Für Mädchen und Frauen gibt es auf Wunsch einen eigenen Schlafraum. Die Zimmer sind alle geräumig und hell.
Tupiniquim Hostel Rio de Janeiro

Rua S?o Manuel, 19 (esq. Rua da Passagem) - Botafo
22290-010 Rio de Janeiro
Brazil

Tired to be a regular backpacker ?? ... an alternative hostel for alternative persons in Rio de Janeiro - Brazil ... near everything, safe, clean ... just different ... English - Español - Português - Français - Italiano - ????? Nada mejor que un hostal que habla español, no ?? rien c´est meilleur q´un auberge que parle français, n´est pas ?? Nada melhor que um albergue que fala bom e velho brasileiro, né ?? Niente è migliore qu´un ostello que parla italiano, no ?? ???? ???? ??? ?????? ????? ?????. ???? ?? Tupiniquim Hostel is located in an old-1938-colonial-portuguese-style big house on a very quiet street at the heart of Botafogo neighborhood, 10 min. away from the Sugar Loaf and Copacabana beach ... the famous Christ the Redeemer can be seen from some of our windows !! But you see, the core of a hostel is not a beautiful and charming house (like ours), or plenty Super-Duper hot showers (which we have, 7 in fact) or any of those welcome features ... the core is the people ... in this case the interaction of us, your brazilian hosts, and you ... we are here because of you ... attention to detail and quality in every possible human aspect ... command us ... - multi-language staff: Portuguese, English, Spanish, French, Italian, Hebrew ... even a bit of German ... did I forgot any ?? - tired of waiting to take a shower ?? we have 7 fully-independent bathrooms and toilets (1 for each 6 persons) - gas-fueled HOT Showers (not those cheap electric ones that get barely warm) - spacious rooms with big big windows for maximum ventilation - solid-noble-wood bunks with plenty of space (1 meter) between each bed - 17 cm height and 150 kg resistant confortable brand new cushions (and not those cheap and dirty ones you see on many hostels) - security lockers big enough for your backpacks (1 x 1 x 0,50 meters each) - 24 hours broadband internet (8 Mps) access in brand new Apple Macintosh Computers (virus free) - old fashion vynil gramophone to feel & hear the old Rio - multicultural library so you can understand Rio de Janeiro and Brazil - radical tours: rock climbing at the Sugar Loaf, hiking at the Tijuca Forest, hang gliding at Pedra Bonita, etc ... - cultural agreements such as: volunteer for a day on the favelas, getting to know capoeira and samba ensembles in real live situations, etc ... - central location from all major attractions: - 10 min. walk to Copacabana Beach and the Sugar Loaf - 10 min. bus or subway to Lapa and all the Historical Downtown of Rio - 15 min. bus to Lagoa and the gorgeous Botanical Garden - 20 min. bus to the Statue of Christ the Redeemer - 20 min. bus to Ipanema Beach - 25 min. subway to the Maracana Stadium (temple of football in Rio) - 30 min. bus to the Central Bus Station (Rodoviaria) - 40 min. bus or taxi to the International Airport (Galeao) - 24 hours reception - free coconut on arrival !! - double private rooms (for couples or groups up to 4) - ensuite / family full-featured apartment (50 meters from Copacabana Beach) - free bedsheets and blankets - free brazilian style breakfast (08:00 to 12:00) - fully equipped backpackers kitchen (2 fridges and stoves) - tight-controlled safe box and storage room - bar and chilling area with full cable TV and full featured home theater - plenty of space at our courtyard with it's BBQ area and hammocks - would you like to play ping pong, table football, basketball, volleyball, football or frescoball ?? we borrow you the stuff ... - lots of the most popular table games such as: chess, backgammon, checkers, risk, domino, cards, etc ... - towels, bikes, surf and body boards for rent - airport and bus station pickup - powerful fans on all rooms - telephone / fax facilities - all the travel info you might possibly need - car parking available - backpackers laundry service - bureau de change - taxes included - no minimum or maximum stay - no lockout, deposit or curfew
Green Trail Tours - Vietnam Tours
Vietnam tours, travel in vietnam including: trekking, adventure, bike & cycling, kayaking, mice tours, motor bike, golf tours, honeymoon packages, rafting tours, beach packages, diving tours and package in vietnam, Laos, Cambodia, Thailand, China and Myanmar.
http://www.greentrail-indochina.com
Vilnius Backpackers

Sv.Mikalojaus 3
Vilnius
Lithuania

in the heart of old town
annunci roma
Comunità online di scambio initalia. Pubblica i tuoi annunci classificati gratis initalia
http://www.adoos.it
http://www.amans-paradise.com

Maguruwe Street
Dar es salaam
Tanzania

we have hostel for short or long term rental,at Maguruwe&Ndafu street,Mbezi Beach,close to Indian Ocean. we have single rooms,double rooms,twins rooms.for cheap price
Logement bon marché
Cuisine à disposition
Accès internet
Ambiance de Routards!
Pour une demande détaillée ou une réservation de groupe, envoyez-nous un e-mail (info@helterskelterhostel.com)
Vous pouvez également nous appeler à Berlin :
0049 (0) 30 280 44 99 7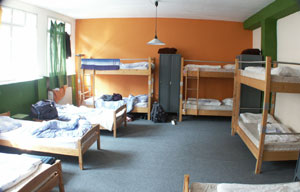 our big dorm - also known as 'the pit' :)


Helter Skelter Hostel
Kalkscheunenstr 4-5
10117 Berlin

Weißbach & Schwarz
GmbH & Co KG
Johannisstr 2
10117 Berlin
Deutschland

Mitglied des



AGB
Terms & Conditions
Impressum