CURRENT_LOCATION not translated yet : location >>
POSSIBLE_LOCATION not translated yet : GENERAL

(11)

Africa

(14)

America

(141)

Asia ; middle East

(80)

Australia ; Oceania

(7)

Eastern Europe ; Russia

(351)

Western Europe

(800)

World

(23)
CURRENT_CONTENT not translated yet : information >>
POSSIBLE_CONTENT not translated yet : accommodation

(1253)

cityinfo

(131)

transportation

(81)
PAGES not translated yet : 0 10 20 30 40 50 60 70 80 90 100 110 120 130 140 150 160 170 180 190 200 210 220 230 240 250 260 270 280 290 300 310 320 330 340 350 360 370 380 390 400 410 420 430 440 450 460 470 480 490 500 510 520 530 540 550 560 570 580 590 600 610 620 630 640 650 660 670 680 690 700 710 720 730 740 750 760 770 780 790 800 810 820 830 840 850 860 870 880 890 900 910 920 930 940 950 960 970 980 990 1000 1010 1020 1030 1040 1050 1060 1070 1080 1090 1100 1110 (1120) 1130 1140 1150 1160 1170 1180 1190 1200 1210 1220 1230 1240 1250 1260 1270 1280 1290 1300 1310 1320 1330 1340 1350 1360 1370 1380 1390 1400 1410 1420
RESULTS not translated yet :
The Mamas House

Very nice bed and breakfast, all rooms have air conditioning. We have only three rooms, this is a quiet place to spend your afternoons during your stay in Buenos Aires. Rooms $25 (us) Monthly $400
Posta del Barto Hostel

Posta del Barto is located in Buenos Aires downtown. You will find transportation to everywhere you want to visit. All our rooms have balcony faced to the street. Beds from $7 (us)
Ritchies Hostel

Karlova 9
11000 Praha 1
Czech Republic
arur.de - Alles rund ums Reisen
Hier finden Sie Reiseinformationen zu den verschiedensten Themen rund ums Reisen (Wandern, Fahrrad, Kanu, Kochen, Medizin etc.), eine Reiselinksammlung und die Möglichkeit eigene Reiseberichte zu veröffentlichen. Ein Treffpunkt für Weltenbummler.
http://www.arur.de
Hotel LAGOA e MAR

Av. Parque das Dunas, 3.250
Praia de Jaua, Salvador - Bahia
Brasil
Khaosan Tokyo G.H.

2-1-3 Kaminarimon taitoku
111-0034 Tokyo
Japan

No1.Hostel in Asakusa Khaosan Tokyo Guest House is the cheapest accommodation in Central Tokyo 24 hour booking, economy Inn for backpacker
Downtown Paraiso Hostel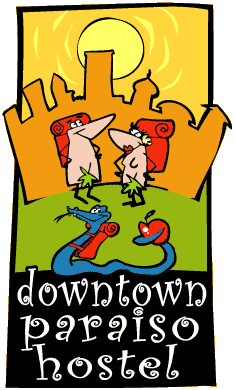 Owned and managed by 4 friends Downtown Paraiso Hostel offers you comfortable and affordable accommodation on a perfect location. Situated in central Barcelona, 150 meters from the Ramblas, La Boqueria Market and the main tourist attractions, our place is designed for you to have a great time on a warm and friendly atmosphere. The Hostel has no curfew, no lock out, it's open 24hs. Easy to reach from all Airports, Bus and Train Stations and surrounded by cafés, restaurants, theatres, supermarkets, bakeries, laundromats, post office, and of course nightlife! Our rooms are clean and comfortable all newly decorated, most of them with en-suite facilities: Twins, Doubles and Dorms – so whether you are traveling solo or with your mates, there's always someone to go out with. They all have lockers where you can leave your things for free (just bring a padlock!) Bed linen, blankets and personal room keys provided. Also available for guest's use is a lounge and CABLE TV/DVD room with international channels. Hang out in the common room and chat with new friends or relax with a movie on our plasma TV (choose some DVD for free at the front desk!) High speed Internet access is available as well as free WiFi access for guests with their own laptop. We have a fully equipped kitchen to prepare your own meals and luggage–storage for free on the day you're checking out. You can check-in at any time. If you know you are arriving later than 10pm, please send us an e-mail with your booking reference number to let us know at what time you are going to arrive. Our staff is on hand to answer your queries 24hs, speaking Spanish, English, Italian, Greek, German and Portuguese. Downtown Paraiso Hostel is your home away from home and a brilliant place for making friends and enjoying all the sights Barcelona has to offer!
mare

biokovska3
21000 Split
Croatia

hostels split croatia
Paris - Einkaufs- Reise- und Stadtführer
Paris - Online Einkaufs- Reise- und Stadtführer zu Mode, Modelagenturen, Geschäften, Restaurants, Hotels, Bars und Klubs, Delikatessen, Kunst, Museen, Sport, Theatern . . .
http://www.online-in-paris.de
BA Stop Hostel in Buenos Aires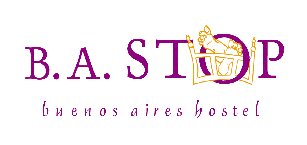 Located in the Heart of the City, in a safe area, just one block away from the historic Avenida de Mayo, and few steps from ALL mayor subway lines and buses which take you to the key places in the City. Ample rooms, with windows and balconies to the outside. Common rooms with board games, pool tables, reading room and TV cable. Great Breakfast!!!!! Home made-warm bread home made marmalade croissants butter dulce de leche (a type of caramel) coffee tea…. all FREE! and no quantity limits…all you can eat.