CURRENT_LOCATION not translated yet : location >>
POSSIBLE_LOCATION not translated yet : GENERAL

(11)

Africa

(14)

America

(141)

Asia ; middle East

(80)

Australia ; Oceania

(7)

Eastern Europe ; Russia

(351)

Western Europe

(800)

World

(23)
CURRENT_CONTENT not translated yet : information >>
POSSIBLE_CONTENT not translated yet : accommodation

(1253)

cityinfo

(131)

transportation

(81)
PAGES not translated yet : 0 10 20 30 40 50 60 70 80 90 100 110 120 130 140 150 160 170 180 190 200 210 220 230 240 250 260 270 280 290 300 310 320 330 340 350 360 370 380 390 400 410 420 430 440 450 460 470 480 490 500 510 520 530 540 550 560 570 580 590 600 610 620 630 640 650 660 670 680 690 700 710 720 730 740 750 760 770 780 790 800 810 820 830 840 850 860 870 880 890 900 910 920 930 940 950 960 970 980 990 1000 1010 1020 1030 1040 1050 1060 1070 (1080) 1090 1100 1110 1120 1130 1140 1150 1160 1170 1180 1190 1200 1210 1220 1230 1240 1250 1260 1270 1280 1290 1300 1310 1320 1330 1340 1350 1360 1370 1380 1390 1400 1410 1420
RESULTS not translated yet :
Dizzy Daisy Hostel Gdańsk

Open: 1st of July - 29th of August 2007. Can u imagine hostel which is nearer to the city centre? Dizzy Daisy is only a 2 minute-walk from the Railway Station and 7 minutes from the Old Town in Gdańsk! Don't even bother to think about crowded buses, trams, city communication or... taxi. In our offer you'll find spacious and comfy dorms, cozy private rooms (single, twin, triple and quadruple) everything bright & clean. List of facilities and photo gallery is on your right - feel invited to take a look. Groups are warmly welcome as well as individual tourists! Our hostel is situated in the heart of the Old Town so forget about traffic noise and other inconveniences caused by a location in a big city. Dizzy Daisy in Gdańsk is famous for its BBQs - cold beer, delicious grilled sausages, great company - everybody loves it (hmm... maybe except our neighbours! ;) That's why it has become our tradition for almost 5 years. Now something for the party people - you'll appreciate hostel's nearness to the best clubs and pubs in North Poland. We can proudly say that majority of open-air concerts and cultural events is organized in Gdańsk & Sopot (to get there catch the SKM fast train which goes every 15 minutes, 24/7). Don't miss it! Gdansk is the most important of Poland's northern cities, and the birthplace of Jan Heweliusz, Arthur Schopenhauer and Gunter Grass, as well as the Solidarity movement. It is where the first shots of WWII were fired, at Westerplatte. The Main Town was carefully restored and is now the centre of Gdansk's architectural and cultural heritage. Dizzy Daisy Hostel is the closest place you can find to the Gdansk Shipyards.
HOSTEL PLAZA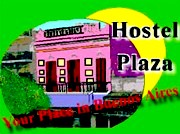 PRIVATE OR SHARED ROOMS. WITH OR WITHOUT PRIVATE BATHROOM. FULL EQUIPED KTCHEN, COMMON AREA WITH TV, DVD, MUSIC AND PLAYSTATION. ON CORRIENTES AVENUE, FEW METERS FROM TANGO-NEIGHBORN OF ABASTO. LOCKERS AND SECURITY CAMS, MEDICAL ASSISTANCE. EVERY WHAT YOU´RE LOOKING FOR IN BUENOS AIRES IS HERE. ENJOY HOSTEL PLAZA EXPERIENCE
Number 9 Guesthouse

N° 9A, Street 93, Boeung Kak Lake
12201 Phnom Penh
Cambodia

It is an amazing place, lots of character and so chilled out. The staff are wonderful and so incredibly friendly.
www.studentenpreis.de
Verbilligte Angebote zum Übernachten für Studenten gibt es in Verbindung der ISIC-Card. Alternativen für preisgünstige Übernachtungen sind Jugendhotels oder –hostels. Meistens übernachtet man in Mehrbettzimmern und nutzt ein Etagenbad oder einen Waschsaal. In der Regel besteht die Möglichkeit Gepäck oder persönliche Sachen einzuschließen. Für all die geeignet, die überall gut schlafen können und mit schnarchenden Zimmerkollegen keine Probleme haben. Für Lärmempfindliche bieten manche Hostels auch Einzel-/oder Doppelzimmer an. Diese sind oft immer noch billiger als Zimmer in Pensionen oder Hotels da Bad/WC meistens auf der Etage befinden und mit anderen geteilt werden.
http://www.studentenpreise.de
http://www.adoos.cl
Comunidad online de intercambio. Publica tus avisos clasificados gratis.
http://www.adoos.cl
San Diego Ocean Beach International Hostel

4961 Newport Ave
92107 San Diego
USA
Sakura Hostel Asakusa

2-24-2
asakusa taito tokyo japan
Japan

Cheap and comfortable hostel from 2,940 yen / night in Asakusa, Tokyo, Japan
Traveller Inn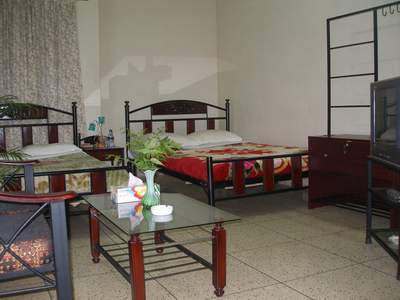 Traveler Inn is an economy Tour Operator with the own hostel and rent a car service. We are very much special for backpackers who would like to travel Bangladesh. Traveler Inn is just 3km away at the north of Zia International Airport, Dhaka. We would like to introduce ourselves as a home stay accommodation not a hotel or a guesthouse. But we would insure our valued guest that is our total services are as well as a hotel or a guesthouse. It is guaranteed that any of our guests will feel homely and most cordially with us. You will come as our guest, but will go back as our friend. We have four twin bed air conditioned rooms with hot and cold water shower, toilet with bath tub, TV with cable connection, and two air conditioned Couple bed Room with hot and cold water shower, attached toilet, TV with cable connection and one Global Standard six-bed mixed-dorm. We also have a large living room for recreation with TV, l-Business Center, self cooking kitchen and more facilities. Traveler Inn wants to guarantee perfection and ensure that you get the best value for your money. We have the commitment to make your experience of the Bangladesh what you planned it to be. We know that you'll be promising to come back and will drop a line to your friends to discover the hospitality of Bangladesh tourism and culture. We offer transport to and from the Airport and to Bangladesh city and accommodation in a monthly basis: $200 per month for a Private room and $400 with food included. We have lot of tour packages all over the Bangladesh. Any of our guests can travel very smoothly with us. Note: Government Tax not included in our declare price. It is 3km. away at the north of Dhaka international airport. 30 minuets walking distance from airport bus stop. By Rickshaw (try cycle,what is our traditional transport) it will take only 15minuits. By bus, some one has to ride on a public bus and has to get down at Azam pur bus stop, it takes hardly 5 minuites. Then he/she has to walk at the north approx 400m till SYED GRAND MARKET, what is the land mark for you and it is the middle of sector no. 07, Uttara., Take the left turn and very closely take the first right turn on 35no. road. Then you have to take the first left turn.at the west on 29no. road. You have to walk more 200m approx and then take the right turn on 31no. road. At the middle of this road on your left you will find our house. As the same way also you can find us by a Rickshaw it takes 5 minutes from Azampur bus stop. Traveller Inn in Dhaka, Bangladesh, Asia House #11, Road # 31, Sector # 07, Uttara Model Town Specials -------------------------------------------------------------------------------- Compare this Property with others you have viewed -------------------------------------------------------------------------------- Listed below are all the properties whose details you have looked at. For your convenience we have added a summary of each properties information into a table for you to enable you to make quick comparisons between these properties and help you in your decision about which property to choose. Facilities Room Rates Prices in USD Name Dorm Private Rating Traveller Inn 10.00 15.00 0% Book Each person who books with Hostelworld is invited to rate the hostel after their stay. This way, future bookers get an up to the minute opinion of just how good a hostel really is. The following ratings were submitted by customers who booked this Hostel on Hostelworld.com in the last 6 months. There have been no customers ratings over the past 6 months